How to connect to a Windows VPS / RDP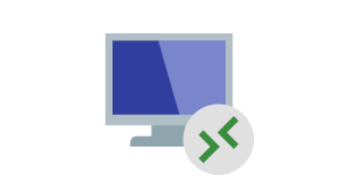 This is a guide on how to connect to your
Evoxt's Windows
VPS.
After purchasing a VPS from Evoxt, you will receive your VPS information within 3 minutes.
The email will contain IP, Username, and Password. Which are labelled as (1), (2) and (3).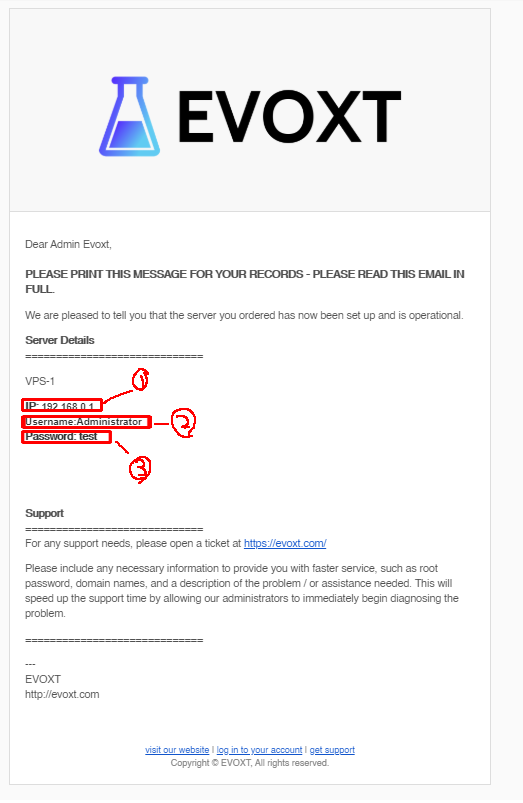 To connect with the given credentials, you can go to the Windows search bar > remote desktop connection. Alternatively, you can access them by pressing Win key + R and type 
mstsc.exe
and press enter.
This will be the program that you will be using.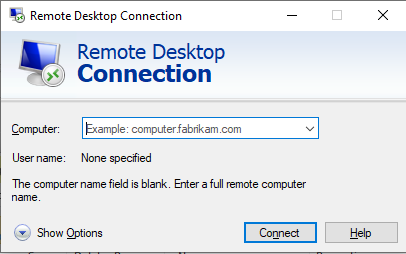 Then, key in the IP of your VPS, which is labelled as (1)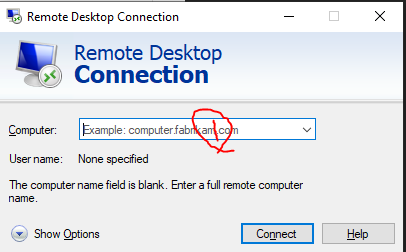 After that, key in the username and password. Labelled as 1 and 2 respectively.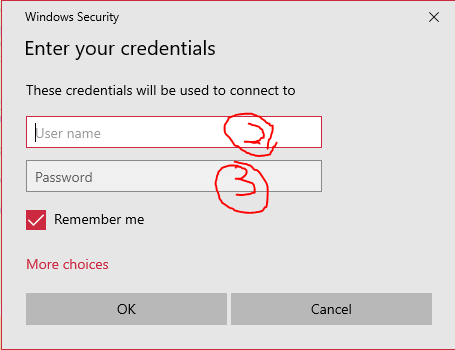 Press OK. Andddd, you are connected!