Easy
No configuration needed
Automatic
Automatically backup on every Saturday
Restore
Restore backup in one click
Disaster proof
100% offsite. Your backup are not stored in any of Evoxt's servers or located in any of Evoxt's infrastructure.
Restore backup in several clicks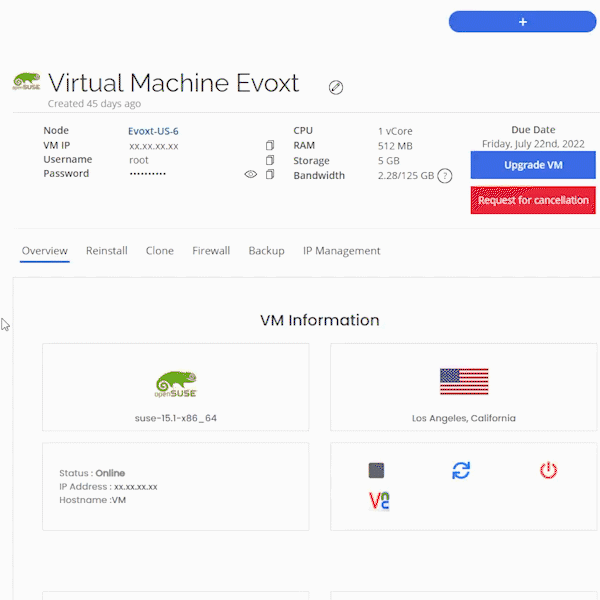 The best part? It is completely free!
Automated Weekly Backup is already included in Evoxt's virtual machine plan
FAQ
Can I get other backup cycles instead of just weekly backup?
– Yes, we offer paid backup plans which take daily backups with an extra manual backup when required.
Can I have more backup copies stored instead of just one?
– Yes, we offer paid backup plans which have 5 backup rotation copies.
How long does it take to restore the backup?
– Due to the backup files being stored 100% offsite, restoring your backup usually takes around 5 mins for every 20 GB of disk space.
Does the backup count towards my disk space?
– No. They are isolated and do not count toward your VM disk space.