Clone your virtual machines easily, skip the setup
Easy
Clone your servers in one click. No drive copying, no moving files, no SCP.
Just one click.
Exact Copy
Same exact copy. Evoxt don't just copy the files, the entire virtual machine image is copied over, the settings are copied over as well.
Automatic
This is completely automatic, you don't need to contact our support team to get this done.
Cloning servers as easy as 1, 2, 3 !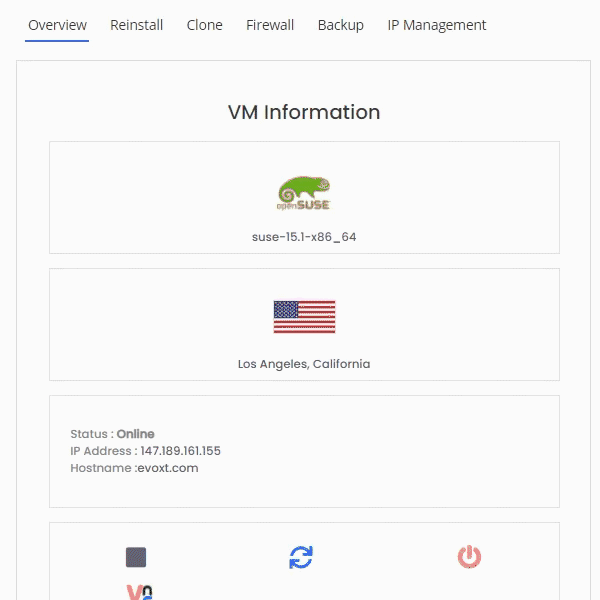 The best part? It is completely free!
Evoxt don't charge for any cloning services
FAQ
How long will this take?
– This usually takes around 5 minutes, bigger drives might take slightly longer.