PrestaShop One-Click Installation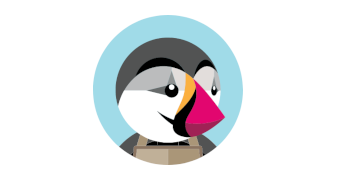 Set up your new eCommerce website powered by PrestaShop with Evoxt with only a single click with our One-Click Installation Script.
PrestaShop
is one of the most popular eCommerce websites systems. It is used by small businesses to large enterprise companies. Today, there are more than 300,000 e-commerce sites that are powered by PrestaShop.
PrestaShop is very easy to use, out of the box. You can start listing products and selling because the preconfigured theme is nice, and the features are packed enough. While compared to its biggest competitors, WooCommerce, you would need a lot of other theme customization to get started and you are most probably needs to install a lot of different plugins to enhance your customer's experience. In contrast, you don't need to do that with PrestaShop. PrestaShop also scales better compared to Woocommerce when your eCommerce stores grow as Woocommerce is built on WordPress, which is a blog platform, while PrestaShop is built as an eCommerce platform and targets eCommerce only. PrestaShop also provides a powerfully responsive store interface for shoppers compared to Woocommerce.
Instruction
Check your email for your VM details. Your VM details are sent to your email inbox.
Check your junk/ spam mail just in case.
Did not receive it?
Contact us.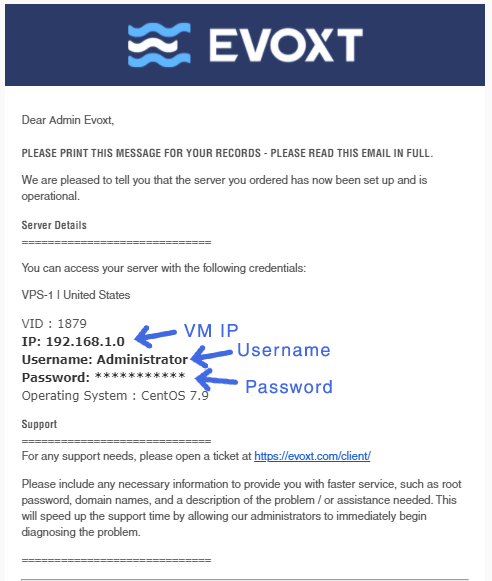 Installation
Head to YOUR_VM_IP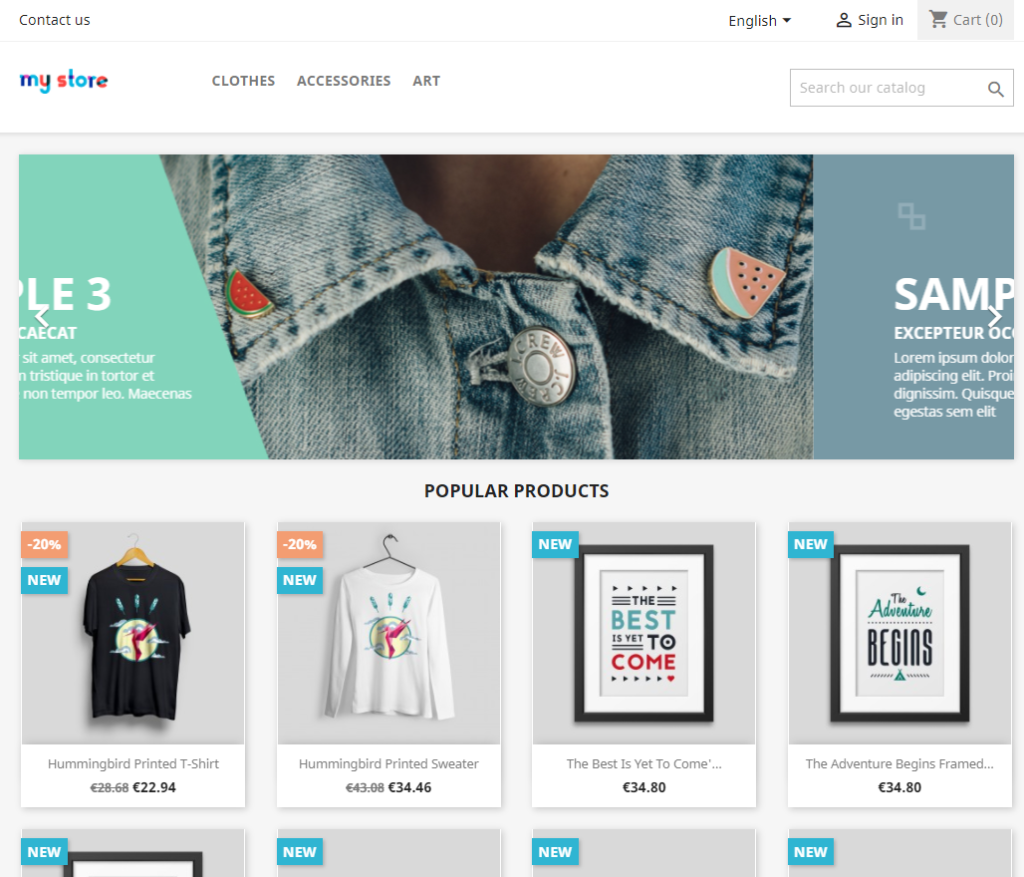 Once you deploy your PrestaShop with Evoxt's One-Click Installation. Everything is already configured for you, including your database information. To get started, you simply have to login to your Admin Dashboard here
YOUR_VM_IP/admin1234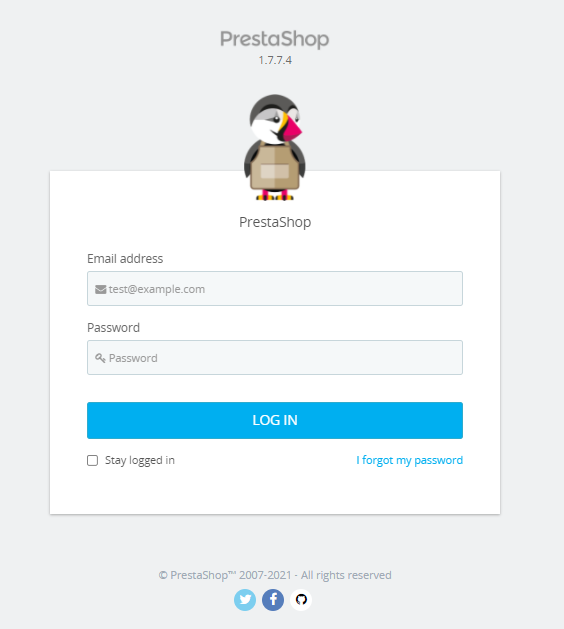 and start to configure your newly obtained eCommerce website.
The default username and password for PrestaShop admin will be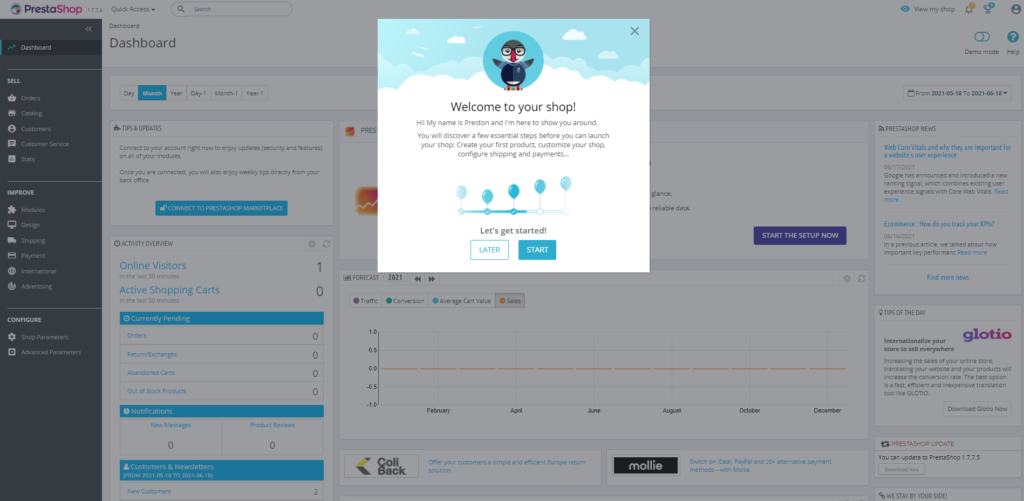 Don't forget to change your default admin login details to prevent any potential unauthorized activity to your website.
To change your password, click on your admin's avatar and click on Your profile.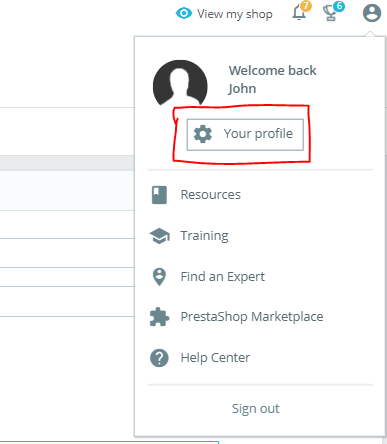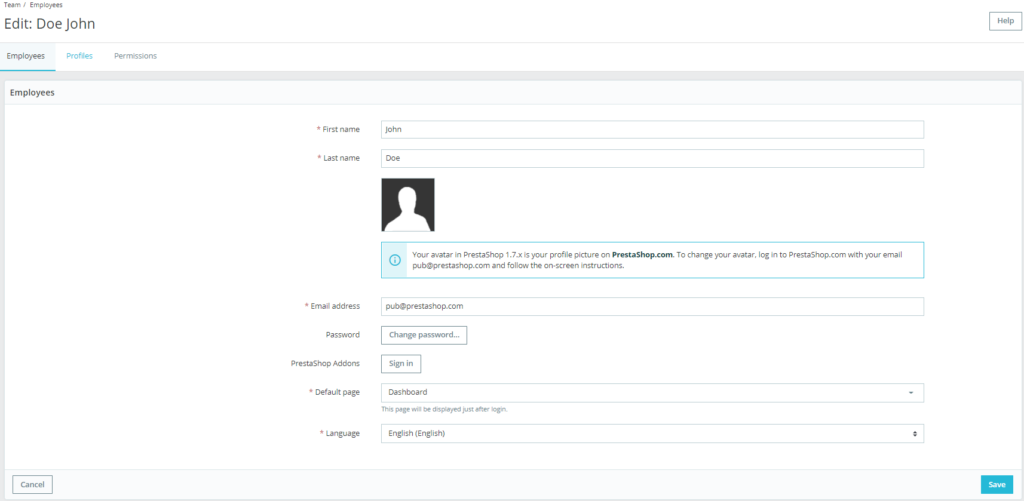 Point your Domain
Read the guide here:
https://evoxt.com/guides/how-to-point-a-domain-to-your-vm/
to learn how to point your domain to your VM.
Some Extra Informations
With Evoxt's One-Click Install, phpMyAdmin is also preinstalled for you, so you can easily manage your database if needed.
To access your phpMyAdmin, simply head to ( Pay attention to the capital M and capital A )
YOUR_VM_IP/phpMyAdmin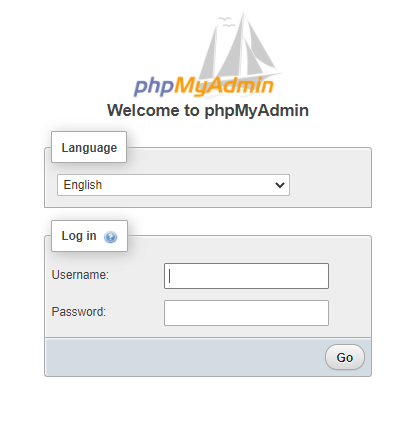 The username to login will be
root
.
To get the password, simply
connect to ssh
and key in this command.
cat /var/log/mysqld.log
[root@TEST ~]# cat /var/log/mysqld.log
ZmM1MGU5ZWFmNzJlMmNkYm
[root@TEST ~]#

Setup your eCommerce website with Evoxt using Evoxt's PrestaShop One-Click Installation now!
Deploy
** Not looking for Prestashop? Take a look at
Popular Web Apps and Websites to deploy