Nextcloud One-Click Installation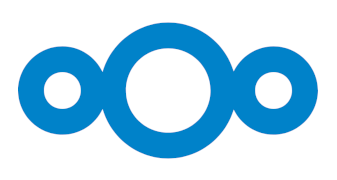 Set up your self-hosting suite powered by NextCloud with Evoxt with only a single click with our One-Click Installation Script.
Nextcloud
is a free and open-source self-hosted file storage and file sharing solution that allows you to store your personal files, such as documents, photos and videos, just like how Google Drive, Dropbox, OneDrive works. Nextcloud is for people who care about their privacy. It allows users to have complete control over their files, unlike Proprietary cloud storage solutions like Dropbox, One Drive and Google Drive. Those companies can potentially collect your file and data to use for advertisement purposes. NextCloud comes with many functions that rival even the largest cloud storage company, such as Nextcloud Dashboard, mobile apps, desktop clients, calendar, mails, audio calls, video calls, online collaboration and more! Nextcloud is not just for single users; large companies also adopt Nextcloud as their enterprise solutions. Enough with the boring talk. Let's get started with the guide.
Instruction
Check your email for your VM details. Your VM details are sent to your email inbox.
Check your junk/ spam mail just in case.
Did not receive it?
Contact us.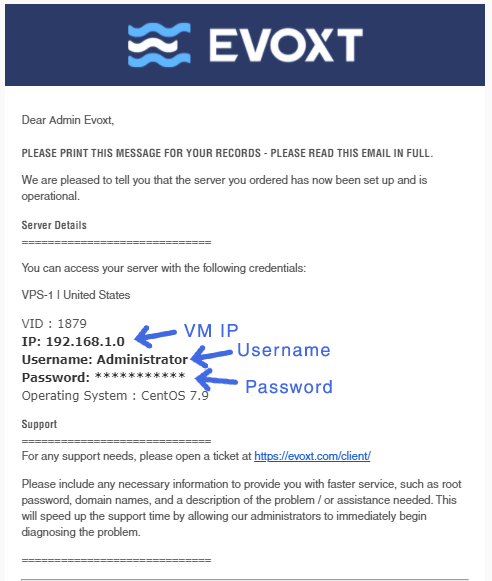 Installation
Nextcloud is already fully configured and installed with Evoxt's NextCloud One-Click Installation. To get started, visit your VM IP to start using NextCloud.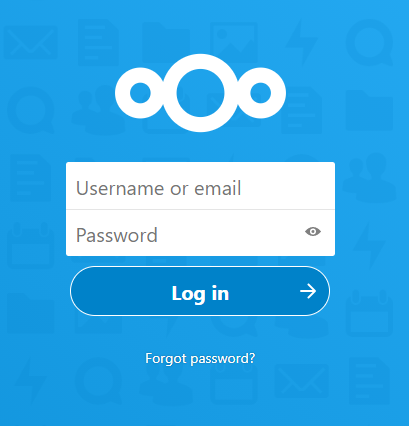 The default admin credentials will be:
Username : admin
Password : 123456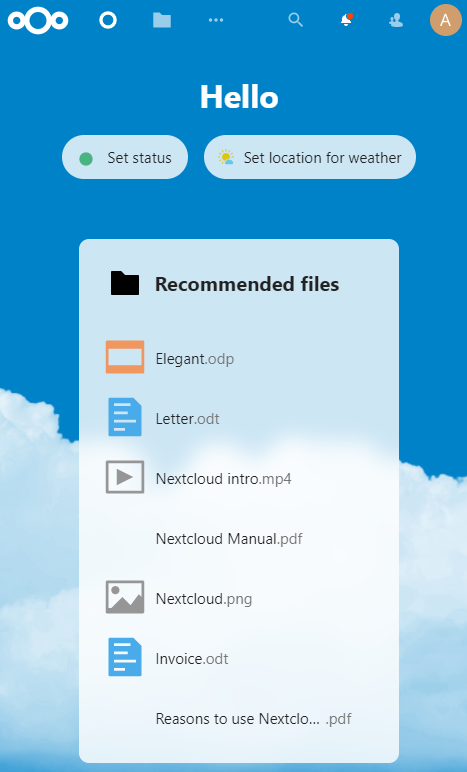 Enjoy your personal cloud storage!
Note:
Don't forget to change your admin login credentials to secure your NextCloud.
To do that, simply login to your NextCloud account with the default admin credentials and head to the top right corner and click settings and go to Security on the left panel.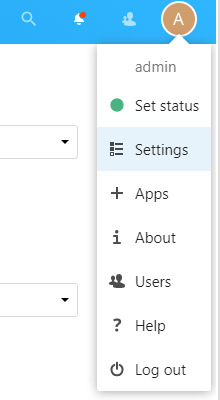 Alternatively, you can also go to
YOUR_VM_IP/index.php/settings/user/security
to change your admin credentials.
Host your personal cloud with Evoxt using Evoxt's NextCloud One-Click Installation now! Starting at only $2.99 to have your own personal cloud!
Deploy