Control Firewall Rules on your Evoxt's VM Control Panel.
Easy
Easily configure your firewall settings through your VM control panel. Alter firewall rules without any command line.
Port Security
Only open certain port to go through firewall
Specific IP
Only allow specific IP that you want to go through firewall
Quick and easy firewall configuration.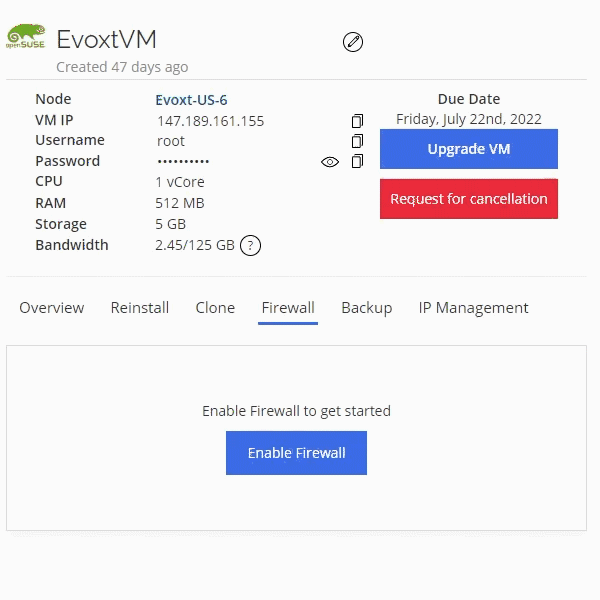 Enable Firewall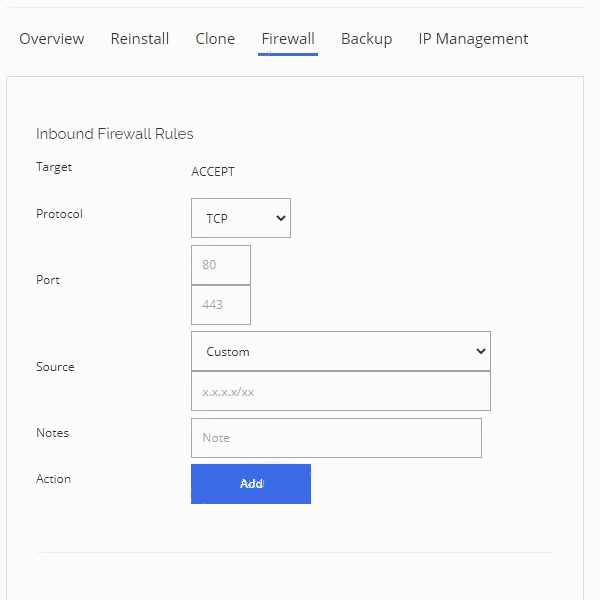 Adding Firewall Rules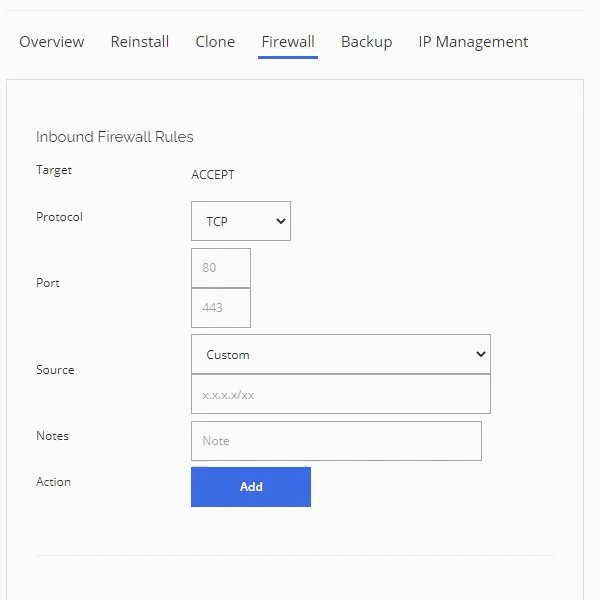 Delete Firewall Rules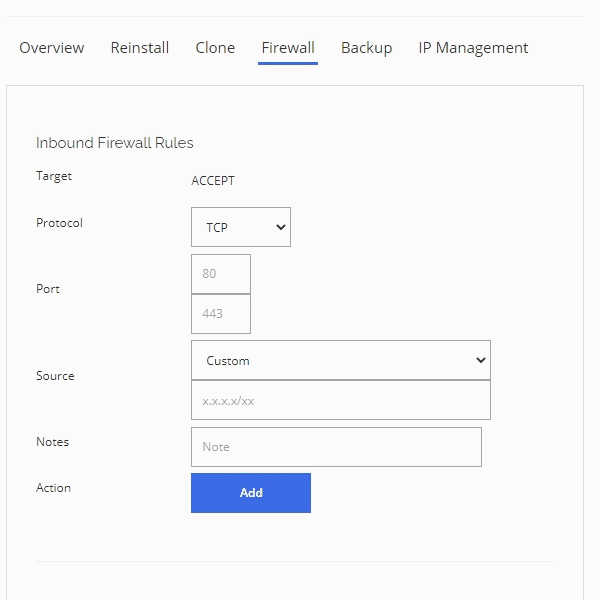 Disable Firewall