Plans
Take a look at the VPS plans that Evoxt offers
Benchmark Score
Performance Compare. Are you getting the max value for your money?
Plan Name
Cores
Memory
Storage
Price
GeekBench 5
Multi Core Score
---
VM-0.75
1 vCore
1 GB
10 GB
$4.99
1073
---
VM-1
1 vCore
2 GB
20 GB
$9.99
1098
---
VM-2
2 vCore
4 GB
30 GB
$19.99
1940
---
VM-4
4 vCore
8 GB
60 GB
$39.99
3306
---
VM-8
8 vCore
16 GB
80 GB
$79.99
5265
---
**Benchmark score are based on Geekbench 5
Management tool that you will love.
Save time managing your virtual machines with Evoxt. Spend time on the right thing.
Monitoring
Collect and monitor information, status and performance of your virtual machines with Evoxt's virtual machine control panel.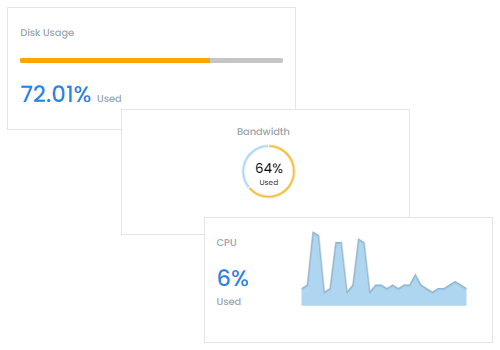 IP Address Management
Easily swap and reassign IP address between servers.
Migrate your production servers and manage your failover clusters at ease.
Order additional Floating IP Address to cater your growing business.
Read More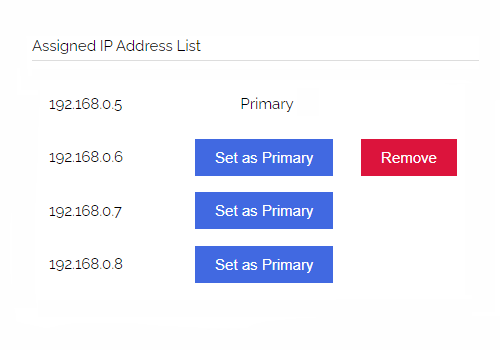 Firewall
Easily secure your virtual machine with Evoxt's firewall system.
Set firewall rules without even needing to connect to your virtual machine.
Read More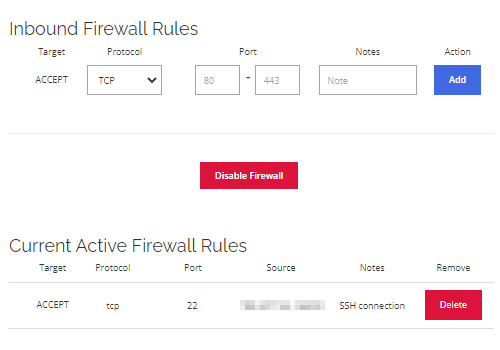 Cloning
Easily clone your virtual machines without having to resetup and reconfigure everytime.
Read More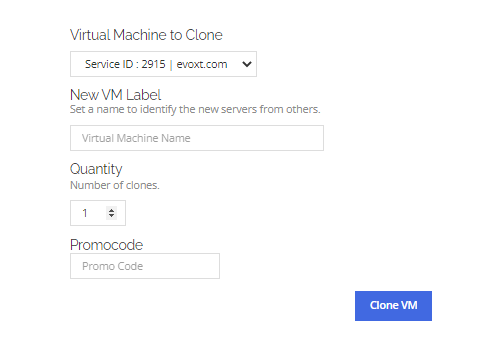 Sub Accounts
Require access to be given for each Administrator, Technical Team, Billing Team, Support Team? We've got that covered for you.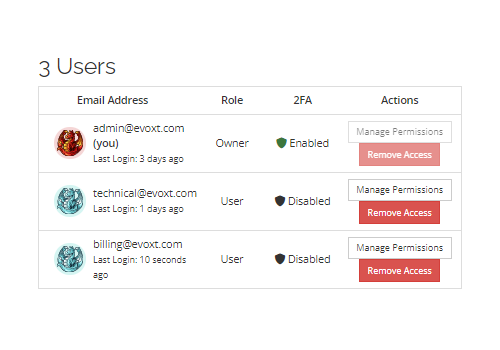 Backups
All virtual machines with Evoxt comes with automatic weekly offsite backup. At zero cost.
Stay protected even during the most catastrophic situation.
Read More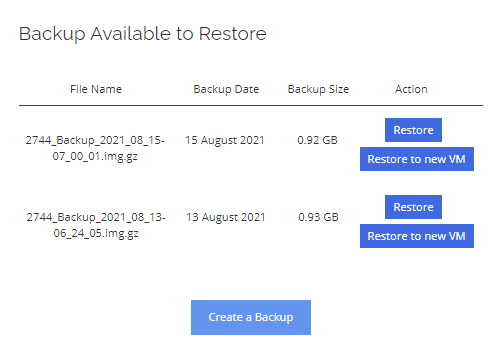 VNC
Control your virtual machines at anytime anywhere with your browser, securely.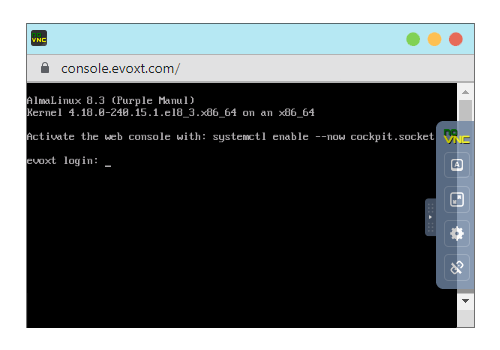 Operating System of your Choice
Wide selection of operating systems, from Windows RDP all the way to Linux VPS!
Frequently Asked Questions:
All your questions and doubt answered here
Can I host multiple websites on a VPS?
– Yes, of course you can do that. You can do almost anything with a VPS! Install a web hosting control panel on your VPS to manage multiple websites easily.
Can I run a personal VPN server?
– Yes, the popular programs that our customers choose to run a personal VPN are OpenVPN and Pritunl. Try them out!
What if I needed to upgrade?
– You can easily do that by clicking on the upgrade button on your VPS control panel.
How long does it take to be ready after payment?
– Less than 5 minutes. Server deployment on Evoxt is 100% automatic.
How can I know that my data won't be lost with Evoxt?
– Every VPS plan with us includes automatic weekly backup. Even better! Your backup is stored offsite, so even if all Evoxt's infrastructure burns down, your backup is still safe!
Why should I choose a VPS over shared hosting?
– With VPS, you are working in a dedicated environment, gaining full root control access, and you can do whatever you want with the VPS. Unlike shared hosting, everything is shared, and you are a user with limited permissions. You can't do much with shared hosting.
Deploy a server with Evoxt now!
Deploy